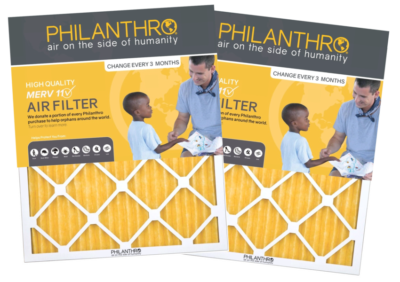 Get Scheduled Air Filter Deliveries In 4 Easy Steps!
SEARCH
Search for the
filter size you need
(Example: 16x25x1).
SELECT
Select your replacement
filter & how often you'd
like it to be replaced.
SHIP
Get your delivery and
insert your new filter!
CHECK IT OFF
Mark the chore of
"get an air filter"
off your list forever!
What's So Good About our Filters?
Not to toot our own horn, but our filters are pretty awesome. Here's the breakdown.



OUR MISSION
We have made it OUR business to make a difference in the world.

We launched PHILANTHRO because we love to serve people
with quality products and caring customer support, and
we are passionate about giving back to those in need.
There are more than 140 million orphans and vulnerable
children around the world, and we are on a mission to
make a difference. We donate a portion of every PHILANTHRO
purchase to help cover the essential needs of orphan
children and provide healing and hope for the future.

45.5% of children in the world lack basic needs such as Food, Shelter & Clean Water.
If you were to divide the U.S. population in half you would get the number of orphans and vulnerable children in the world.
Every 18 seconds another child becomes an orphan
For every child born in the U.S.,
2children are orphaned in Asia
There are over 140,000,000 orphans and vulnerable children.
If all orphans and vulnerable children formed a country of their own, it would be the 10th largest in the world.
ABOUT US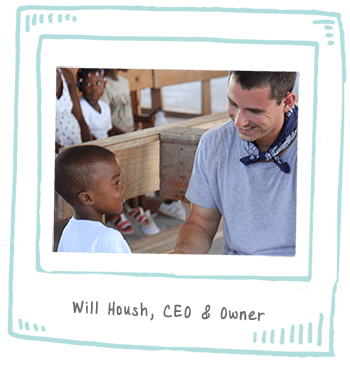 Our team has been in the heating and
cooling industry for over 60 years and three
generations. We've always been passionate
about working hard and serving people who
need our help.
We launched PHILANTHRO to raise awareness for
the cause of orphans and vulnerable children
by giving consumers the opportunity to
purchase our brand of high-quality air filters,
knowing that a portion of the proceeds goes
directly to the children we serve through
charitable donations and international orphan
care mission trips. We want to transform
thousands of lives by providing holistic care
and healing for children who need our help.
When you buy a furnace air filter from your local
big box store, not much goes into the process.
You trek up and down the aisles until you find
what you need, you hand it over to the cashier,
you pay then you go on your way. It can be a pretty
unfulfilling transaction overall, but it doesn't have to be.
When you buy PHILANTHRO air filters, not only are
you improving the air quality of your home, but you're
also helping to improve the quality of life for children
around the world through our partnership with Back2Back Ministries.
Now that's something to breathe easier about.
Thank you for choosing PHILANTHRO, and thank
you for helping us make a difference!

Check out some of our team mission trip photos!